Dr. Tomoyuki Nakanishi, Representative Director of T-ICU Co., Ltd.

Note: This article was originally published on the website of the INCF (the predecessor of ICF) in April 2020.
While working as a doctor on the frontline of emergency medicine, Dr. Nakanishi was keenly aware of the importance of ICU specialists who help emergency patients as well as the lack and unequal distribution of such specialists. Then, he launched the only remote ICU company in Japan and is working to save more lives.
―Could you tell us what motivated you to start the business?
Nakanishi: After I graduated from medical school, I worked first as a cardiovascular surgeon and then was involved in emergency and intensive care. While working in an intensive care unit (ICU), I realized that if there were more medical specialists in Japan, more seriously ill patients could be saved. In principle, it would be ideal to have five persons per site for emergency medical care, but in Japan, there is a significant shortage of medical specialists with about 1.5 persons per site, which is an issue that needs to be addressed.
I heard that there were virtual ICUs in the United States that remotely supported ICUs without specialists by connecting them with specialists in other hospitals, so I took an opportunity to visit them. I realized how wonderful they were and thought about bringing one to Japan, but it was an extremely expensive service that Japanese hospitals could not afford.
As such, I decided to start my own remote ICU. I started with a trial using a telephone and consulted with a medical equipment manufacturer, but realized that I could not put my business into practice using just the efforts and perspective of just one doctor. So, I set up a company. At first, I struggled to gain publicity, but I was given advice from a friend who said, "It's better to act like a venture company." I participated in many accelerator programs and obtained business funds. I met current management members through connections from my high school and college years and have since been promoting the business.
―What advice exactly does the remote ICU give?
Nakanishi: Although there are several models of remote ICUs, we offer reactive care, a system that allows frontline doctors to consult specialists registered in T-ICU when needed. Using the T-ICU system, we can provide advice while sharing patients' vital signs, electronic medical records, and other data.
Although doctors specialize in different organs, our specialty is our ability to coordinate them remotely in order to improve the lifesaving rate by looking at multiple organs and the whole body. A remote ICU has its limitations, of course, such as not being able to perform palpation or auscultation. However, there is no problem as long as necessary information is obtained in cooperation with on-site doctors. Remote ICU doctors are also expected to communicate humanely and build trusting relationships.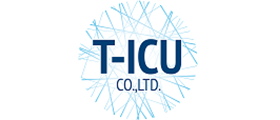 Company name:
T-ICU Co., Ltd.
Founded:October 2016
Number of employees:10
Main Business:Doctor-to-Doctor clinical support by a team of intensive telemedicine specialists
―How is your dream coming true?
Nakanishi: I feel that there have been positive developments. For example, a tele-ICU working group has been set up within the Japanese Society of Intensive Care Medicine and the Ministry of Health, Labour and Welfare has begun appropriating a budget for the spread of tele-ICUs since the last fiscal year. While there is still a difference in enthusiasm between intensivists and other doctors regarding the need for tele-ICUs, we believe that we should create a system that makes specialist medical care available even in hospitals lacking specialists. This seems to be becoming understood by on-site doctors.
In addition, the number of doctors and nurses contracted by T-ICU is steadily increasing. Inquiries via our website have recently increased in addition to referrals. We already have about 30 doctors who support T-ICU from all over Japan and the United States.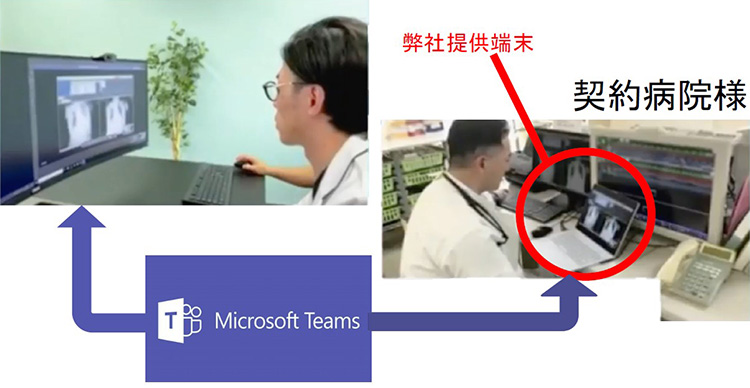 ―How do you make use of the remote ICU against COVID-19?
Nakanishi: ICU specialists are the only doctors who can handle ventilators and extracorporeal membrane oxygenation (ECMO) for patients with pneumonia, a serious symptom of COVID-19. Currently, 30% of all ICUs in Japan have specialists. They are mostly in regional core hospitals, but the rest of the mid-sized hospitals do not have specialists, even if they have ICUs.
As COVID-19 patients are carried to core hospitals with specialists, those hospitals quickly reached their capacity limits, so emergency transfers are increasing to peripheral hospitals without ICU specialists. As a result, it is becoming necessary to treat seriously ill patients with non-specialist doctors alone. Therefore, as part of our COVID-19 project, we have started a system in which T-ICU doctors provide advice to peripheral medical institutions without ICU specialists for free until June. We have received many responses to this system.
―Do you have any difficulties such as conflict with conventional values?
Nakanishi: Prior to the COVID-19 pandemic, we had been groping for strategies to appeal to the public about the importance of remote ICUs and to explain it to university teachers. Some doctors, especially those over 50 years old, did not feel that the ICU specialists were necessary. However, due to the COVID-19 pandemic, the awareness of the need for remote ICUs has spread rapidly, providing a boost to our business. Although we somewhat want to expand our business now at once, we are moving forward with the idea that safety is important, rather than just riding on the tailwinds of the pandemic boom.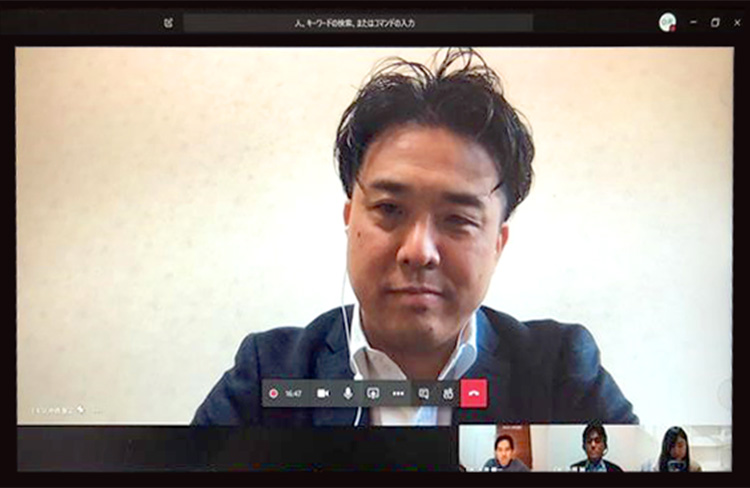 It has long been common for doctors to consult senior doctors over the phone about treatment methods. The service we developed incorporates this practice, which is another force driving its promotion. On the other hand, since telemedicine is not a medical practice, it cannot provide support such as filling out medical records or prescriptions on behalf of on-site doctors. If it is positioned as a medical practice, it may become possible to broaden what telemedicine can do.
―What are your expectations and aspirations for the future?
Nakanishi: Remote ICUs are not a replacement for on-site health care. We are, however, confident that our remote ICU will improve emergency and intensive care. Going forward, I would like to deepen cooperation with local governments. This is because we need support from them to establish a remote ICU system for core and peripheral hospitals. We hope that hospitals in need of a remote ICU, as well as local governments, will recognize its importance. We also hope that we will be able to help on-site doctors as much as possible and expand our efforts to save the lives of critically ill patients.
MRI's EYE
As measures against COVID-19, it is important to both prevent infection and treat seriously ill patients. All members of society should make effort to help prevent the spread of COVID-19, and, once infected, ICUs act as a last resort for treatment of seriously ill patients. We sincerely hope that the remote ICU support will accelerate and take root in various regions and hospitals to prevent the collapse of ICUs.
This article is part of a series of articles introducing venture companies working together as INCF members to resolve societal issues.