Message from the Secretariat
The Initiative for Co-creating the Future (ICF) has entered its second year. Its General Assembly on April 15th had many attendants, and the Secretariat extends its gratitude to all those who took the time to participate. After the assembly, a face-to-face networking event was held for the first time after a long interval. There were many people I met in person for the first time in a while. Also, there were even people I met for the first time in person despite having spoken to many times online before. This made me realize again the value of real-life meetings to share all the latest and exchange opinions.
In FY 2022, ICF intends to increase the number of opportunities for its online and real-life activities in a hybrid manner in light of the COVID-19 situation. It will hold workshops on societal issues, BAP 2022, and various seminars and sessions. I look forward to continue working alongside ICF members.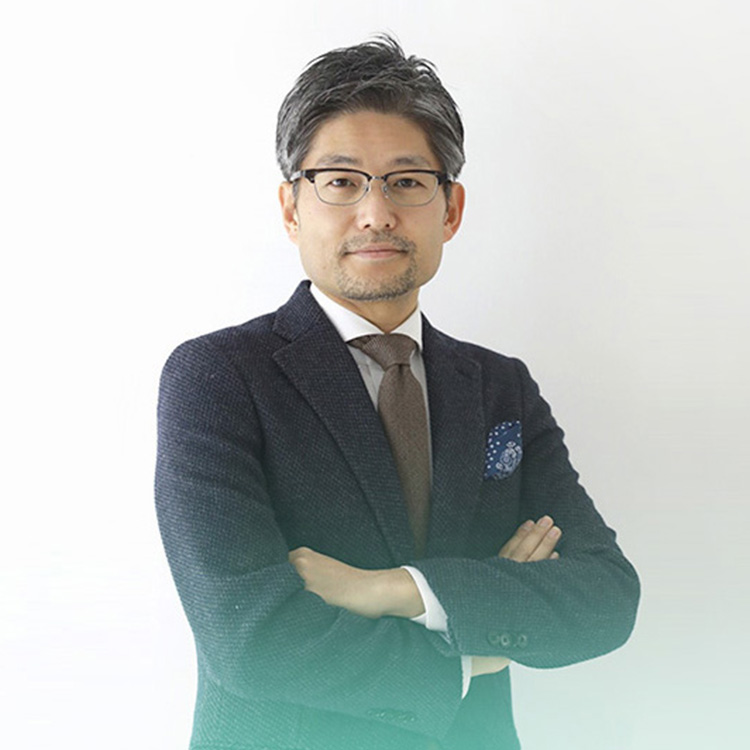 ICF News
The Secretariat publishes a monthly newsletter, ICF News, to share with members the initiative's past activities and future plans. Excerpts are also available to the public on the ICF website.
In addition to information on seminars and events organized by ICF, the newsletter will deliver hot topics from member companies and organizations.
Activity Report
ICF General Assembly (April 15th)
More than 150 people, mainly from member companies and organizations, attended the ICF General Assembly, which was held in a hybrid format (online and in-person).Dr. Hiroshi Komiyama, Chairman of the Institute, MRI, gave the keynote speech entitled Realization of the Platinum Society – Rationality of Backcasting – Aiming for the Platinum Society. Following the speech, the Secretariat presented a summary of the ICF's first year and explained the ICF's strategies for activities for the coming term. Additionally, one Co-creating Member presented its activities, while a Venture Member introduced its new business.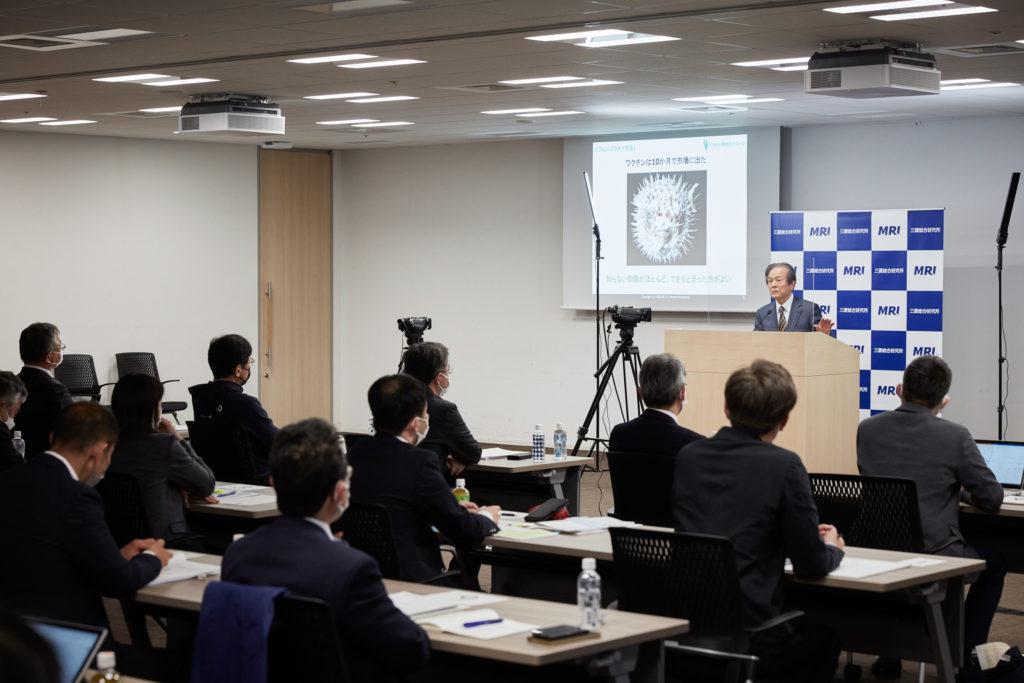 Many positive comments were provided in the questionnaire after the assembly, such as: "The keynote speech brought a lot of interesting things to my attention," "I had been participating online before. It was really good to see and talk to other participants in real life," and "I am convinced that this is a great avenue for resolving societal issues."
Release of the 2021 Edition of the Listings of Societal Issues – Toward the Realization of a Sustainable Society Where 10 Billion People Can Live in Affluence to the Age of 100
The 2021 edition of Resolving Societal Issues Through Innovation – Listings of Societal Issues (the Listings) was released in advance to ICF members at the end of March and to the public on April 21st. In this fifth edition, new perspectives have been added, including sections for diversity and inclusion, negative impacts of digital transformation, and signs of expected changes for a post-COVID-19 society.
On the cover page is a work of art (title: Untitled) by Katsumi Sasayama, who is a contract artist for HERALBONY Co., Ltd., an ICF member, and belongs to unico/Hajimari Art Center, Fukushima Prefecture.
Press release: The 2021 Edition of the Listings of Societal Issues has been Released (in Japanese) https://www.mri.co.jp/news/press/20220421.html
If you would like to view the Listings, please apply here:
https://incf.smktg.jp/public/application/add/641
Please look forward to the release of the English version of the Listings, coming soon!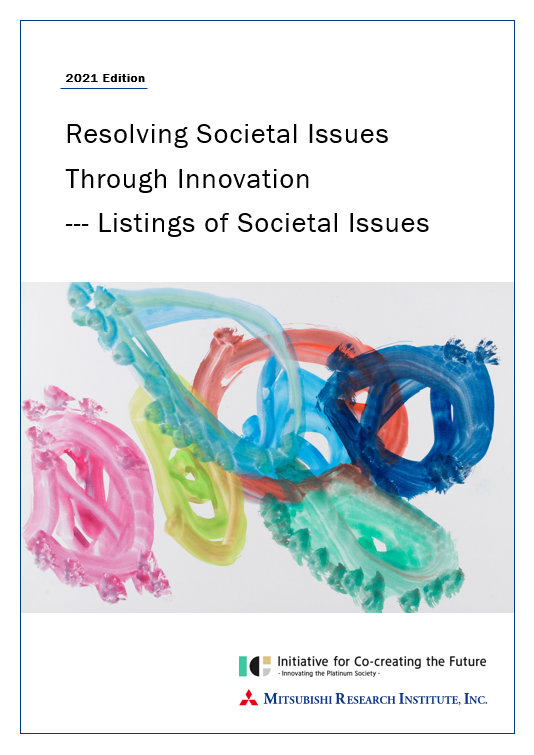 Start of the Distribution of Videos Explaining the Listings (Disaster Prevention & Infrastructure and Education & Human Resource Development)
Videos explaining the content of the Listings in an easy-to-understand manner are also now available. The core theme of each societal issue is explained in about 10 minutes following the issue from its origination, development into a full societal issue, and to solutions in light of technological and regulatory trends.
A total of eight videos in the areas of Disaster Prevention & Infrastructure and Education and Human Resource Development have newly been released, following the videos in the areas of Wellness, Water & Food, Energy & Environment, and Mobility. With this release, all issues covered by the Listings have explanatory videos that have been made available. Please take a look!
*Currently, they are available only to ICF members.
<Disaster Prevention and Infrastructure>
・Insufficient Preparation and Response to Natural Disasters
・Poor Management of Societal Infrastructure
・Urban Decay Caused by an Increasing Number of Vacant Houses
・Larger Number and Harsher Types of Cyberattacks
<Education and Human Resource Development>
・Insufficient Skill Development in Terms of Mastering New Technologies and Processes
・Few People in Adulthood Return to School (between Different Job Opportunities)
・Filter Bubbles (i.e. Information Flooding and Bias)
・Lack of Diversity in Human ResourcesThe details will be announced later.
Activities Scheduled for Coming Months
BAP2022 Application opens in July
In July, the ICF's eighth business acceleration program, BAP 2022, will start by accepting applications for business ideas that can resolve societal issues. The secretariat is considering new plans this year again in order to create businesses that resolve societal issues and to implement solutions in society through co-creation with startups, so please look forward to them!